Thank you for visiting our site. As an up-to-date church, we want to give you the opportunity to stay in touch with us and our staff. A new content management system will enable us to always keep you up to date. Be sure to check out our pages to see what may interest you.

As we enter 2019 we pray that people will be looking for the soon appearing of our Great God and Our Savior Jesus Christ. You never know when that moment will occur, but we are expecting a great move of God in these last days. The Bible teaches that we should always be watching and praying. Take a look at the world around us, and you will know something is amiss. There is trouble on all sides, and the only hope is Jesus Christ. We pray in the year of 2019 that your desire for God will increase causing a great revival to explode in the hearts of men, women & the youth in these challenging times.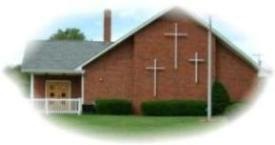 We are an independent pentecostal church. If you are looking for a church where you feel like part of a family, WELCOME HOME. If you wish to attend our services, we are located at 8895 St. Rt. 43 Streetsboro Ohio. If you would like to send a gift or donation please send to the following address: Full Gospel House of Prayer P.O.Box 2594, Streetsboro Ohio 44241.

SERVICE TIMES:

Sunday School 10:00 AM

Sunday Worship 11:00 AM

Sunday Evening 6:00 PM

Wednesday Evening 7:00 PM

Gospel Kids Club 11:00 AM

You may reach us at [330-626-4501] and by fax at [330-626-4501]. We are looking forward to hearing from you. You can also contact us at our e-mail address: office@fghop.org