What's Happening

Remember that Jesus Christ died that we might have life.... while we were yet sinners He loved us!!!

Service cancellations due to extreme weather conditions will be posted on this page.

Continue to stop by the What's Happening page, you never know what's happening next. So make sure to check this page every time you visit us.

The Women of Faith & Prayer Hour of Power is the first Saturday of the month, 10:00 a.m. at Full Gospel House of Prayer. We have a Holy Ghost filled prayer meeting seeking God's perfect divine will. God is hearing and answering prayers. Thank You Lord Jesus!

Miracles are happening at Full Gospel House of Prayer, a man who was scheduled for knee replacement surgery on both knees, was miraculously healed, the doctor told him not to tell anyone because it might put him out of business. A precious saint of God was healed of six ulcers. We have aslo seen God deliver drug addicts and alcoholics, moving by His Holy Spirit! If God did so for them, He will do so for you too!!

Keep close to Jesus because the Latter rain is about to fall upon God's children!!! PTL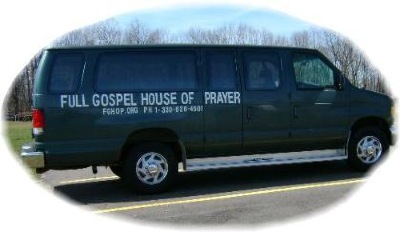 If you need a ride please call (330)626-4501