As we enter 2018 our prayer is that our Great God would pour out His miraculous power.

This may be the year of Our Lord Jesus' return, are you ready? Look around at the current status of the world, chaos is all around us. We pray if you have not made the Lord Jesus your Savior and redeemer, that you would do so now. Let 2018 be a different year.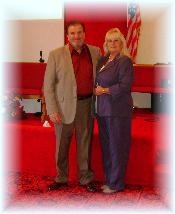 Pastors Darrel & Joanne Libengood

Trouble times are here. My prayer as a Pastor is that you will turn your life over to Jesus Christ, Romans chapter 10:9,10 "If thou shalt confess with thy mouth the Lord Jesus, and shalt believe in thine heart that God hath raised him from the dead, thou shalt be saved. For with the heart man believeth unto righteousness; and with the mouth confession is made unto salvation."

Jesus Christ is the door to heaven.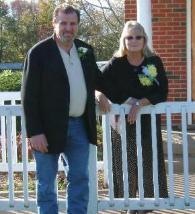 Meet the Pastor: Rev. Darrel Libengood who has been in ministry for 50 years. His ministry began with misssionary work on the Indian reservations in Arizona. Then went on to get involved in evangelist work. He is also a Gospel recording artist, currently Senior Pastor at Full Gospel House of Prayer, with his wife Pastor Joanne. He is married with three grown children, and nine grandchilden.

pastordarrel@fghop.org